Harmony's Approach to
COVID-19 Prevention
Harmony Senior Services COVID-19 Task Force Update - April 2nd 2020
As you may have read, the U.S. federal government has extended nationwide social distancing guidelines through the end of April.  To this end, at all Harmony Senior Services communities, we are maintaining our health and safety protocols to protect residents and associates. This includes:
Essential personnel only, including our critically important associates, are being allowed into Harmony communities and are undergoing regular temperature screenings.
Residents at all Harmony communities are undergoing regular temperature screenings as appropriate.
Meals are being delivered to residents and all residents are being encouraged to shelter-in-place.
All group programming has been suspended for the next 14 days. (Residents can still participate in activities that support social distancing.)
We are cleaning and disinfecting all areas with increased diligence.
We recognize that these directives feel onerous and the separation from your loved ones can be disheartening. Please know that these measures are in place to protect the health and safety of our residents, co-workers, families, friends and neighbors.
Thank you for your support during this time.
---
Harmony Senior Services COVID-19 Task Force Update- March 26th 2020
A Statement from Terry Howard
Dear Harmony family:
Each day brings new information regarding the coronavirus outbreak around the world and across the United States. The impact and uncertainty weighs on all of us. As this pandemic continues to unfold, I want to assure you that 100 percent of our focus has been, and will be, on the health and well-being of our residents and associates at all Harmony communities. 
We think of everyone at Harmony as a family – our residents, their families, and our associates. And if you're like me, you understand that protecting family is priority number one. That is why Harmony's COVID-19 task force is meeting daily and taking appropriate steps to keep all of our residents and associates as safe as possible.
We know that limiting the spread of the virus is paramount. The core concepts of quarantining, social distancing and strict hygiene, which are urged by the Centers for Disease Control and Prevention (CDC) and state and local health departments, are being applied at Harmony communities as appropriate. We are taking action: enhanced screening standards for anyone entering our community; limited visitor policies; restricted communal dining services; postponement of all scheduled community outings; training for our associates on our infectious disease protocol; and enhanced cleaning schedules at all communities.
While we recognize changes in our routines may be disruptive for our residents, and the restricted visitor policies can be challenging for both residents and families, please know that these are efforts to keep everyone safe and healthy.
The role that each of us plays in this is so critical. We have posted a number of resources on our website to address what we're doing to protect our community and to help answer your questions.  
Thank you for placing your trust in us each and every day to care for the Harmony family. As always, the Executive Director at each community is happy to talk with you about individual concerns. 
Please stay safe.  We will all get through this together.
Sincerely,
Terry Howard, Chief Executive Officer
---
Harmony Senior Services COVID-19 Task Force Update- March 20th 2020
As a continued action to protect our residents, Harmony Senior Services has temporarily restricted communal dining services for all Independent and Assisted Living residents that do not require assistance with eating. 
Separately, due to their level of care needs, our Memory Care residents will continue to be served in the dining room while following current infection prevention and social distancing protocols. Examples of those include, resident hand hygiene before and after meals, discontinuing the use of table linens, and ensuring proper sanitation of all dining room surfaces.
We recognize this change may be disruptive for our residents but know that they understand this is an effort to keep them safe. We are making every effort to ensure their in-room dining experience is exceptional and enjoyable.
We appreciate the extraordinary support and understanding that our residents, associates, and families are demonstrating during these challenging times.
Harmony Senior Services COVID-19 Task Force Update- March 16th 2020
Late Friday, and over the weekend, we have been closely monitoring the recommendations of federal, state, and local health officials.  With the safety of our residents and associates being priority one, we have amended restricted visitation guidelines at all of our Harmony communities.  These restrictions allow for exceptions for end of life care or essential medical personnel.  Recommended screening is also in place for each of those visitors in each of our communities.  In an effort to ensure real-time communication we felt it best to post on social media to give families an update as to what to expect as well as send out letters to our families, residents, and associates.  Thank you for your support.
---
Harmony Senior Services COVID-19 Task Force Update- March 13th 2020
Harmony Senior Services is following local and state guidance and recommendations to visitor restrictions and screenings. We ask that in these states: North Carolina, Pennsylvania and South Carolina, you please consider alternate forms of communication, which we are happy to provide assistance with.
---
Harmony Senior Services COVID-19 Task Force Update- March 12th 2020
A Statement from Terry Howard
Dear Associates, Residents, Families:
As the CEO of Harmony, I want to assure you that our team is closely monitoring daily developments with the 2019 Coronavirus outbreak, focusing on preparedness and prevention measures.
We take this health threat seriously. While considering the privacy and rights of our associates, our residents and their families, we have taken strong action to protect and safeguard each member of our Harmony family. Our communities have no confirmed cases, nor do we operate in any of the current hot zones, but we are watching this outbreak closely.
Every year, we are faced with the challenges of preventing and monitoring seasonal viruses, infectious and common communicable diseases, and other public health concerns. Our policies and procedures on infection control, environmental health and universal precautions address these threats.  The oversight of our seasoned corporate team, our well-trained 24 hour staff and partnerships with local health officials, medical providers, hospitals and supply distributors help keep us prepared for these events.
For this specific viral outbreak we have taken measures above and beyond our standard response to seasonal viruses, in substantial compliance with the recommendations of local and state regulatory agencies and the CDC. 
Therefore, with an abundance of caution, at this time we are limiting visitation to: immediate family, outside essential medical providers and the customers we serve currently in the sales process for touring and admission. We are requiring all visitors to enter through our main entrance and Harmony will continue our mandated screening protocols. Community events that would increase risk due to participation with outside sources including visitors, vendors or volunteers have been suspended. We are also restructuring activities programs for current residents into smaller groups and will postpone all scheduled community outings and trips to future dates with the exception of necessary medical transportation and scenic drives. In addition, we are providing resources for virtual shopping and virtual communication with friends and families to lessen the interruption to our residents. 
As the leader of Harmony, the safety and well-being of our Harmony family is priority one. I ask for your support and patience as we work together to provide our associates, residents and families the best service and care while balancing the responsibility of keeping everyone healthy, and safe.
Terry Howard, Chief Executive Officer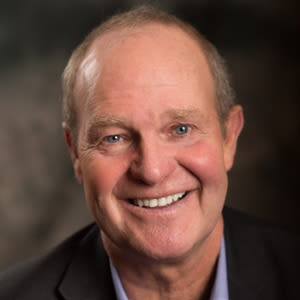 ---
Harmony Senior Services COVID-19 Task Force Update- March 10th 2020
There are no reported cases of coronavirus at any Harmony Senior Services communities. 
The Task Force Daily stand up meeting resulted in the following updates in addition to the below actions:
Harmony Senior Services may make changes to meal service times or make changes to scheduled activities as deemed appropriate and/or necessary- we will make determinations on a community by community basis and apologize in advance for any inconvenience this may cause, but place a priority on the safety of our residents and associates.
Harmony Senior Services has another hand sanitizer drop shipment scheduled for today- we continue to make recurring orders on supplies to keep our communities well stocked in advance in partnership with our providers.
Harmony Senior Services has requested that all vendors provide their associate screening policy and procedure for review.
Harmony Senior Services has added a screening questionnaire for all visitors (including vendors) on our sign in policy, which is in addition to our posted recommendations not to visit if showing symptoms.
Harmony Senior Services has held an "ALL CALL" for all Executive Directors and will continue to do so weekly to help manage the communication to our community leaders.  Additional calls and communications will be marked as urgent and held as needed.
---
Dear Harmony Residents, Families, and Associates:
We take seriously the responsibility to serve you.  We are providing this information to assure you that we have been proactively monitoring and developing our preparation and management procedures in light of the presence of Coronavirus Virus Disease (COVID-19) across the country.  We have been and will continue to review and distribute both internally and externally sourced guidance and information to you during the course of this event.
While the Centers for Disease Control and Prevention (CDC) identifies the immediate health risk to the general American public as low, we realize that our residents are one of the populations vulnerable to virus infections and are taking preventative and protective measures accordingly.  One example being we have formed an Interdisciplinary Task Force to meet regularly, disseminate updates, and provide recommendations and guidance to community leaders at Harmony Senior Services. Those leaders will share recommendations based on this information with residents, families, visitors and associates.
We feel that open and transparent communication with our associates, residents, visitors and family members strengthens our ability to work together to prevent and protect our Harmony family.  A few prevention best practices we have identified include:
·         Wash hands often with soap and water for at least 20 seconds
·         Avoid contact with people exhibiting symptoms
·         Don't touch your eyes, nose, or mouth with unwashed hands
·         Use hand sanitizer that contains alcohol
·         Don't eat raw food, thoroughly cook meat and eggs
If you visit our communities, you will see signage posted asking that visitors who have a fever, cough, or shortness of breath reschedule their visit until they are symptom free.  Should the situation change at any one or more of our communities or in the adjacent area, we will assess each instance accordingly and determine appropriate actions, which may include restricting visitor access.  We ask for everyone's help in protecting our residents from the spread of this or any other seasonal virus. 
We will continue to provide routine updates to you through multiple avenues, including on our website and social media.  Additionally, families can always reach out to the Executive Director at their community for any specific questions or concerns.
Sincerely,
Steve Martin, Chief Operating Officer